100% Yes, My Hutton Playtime Soles Darkened After 1 Year of Wear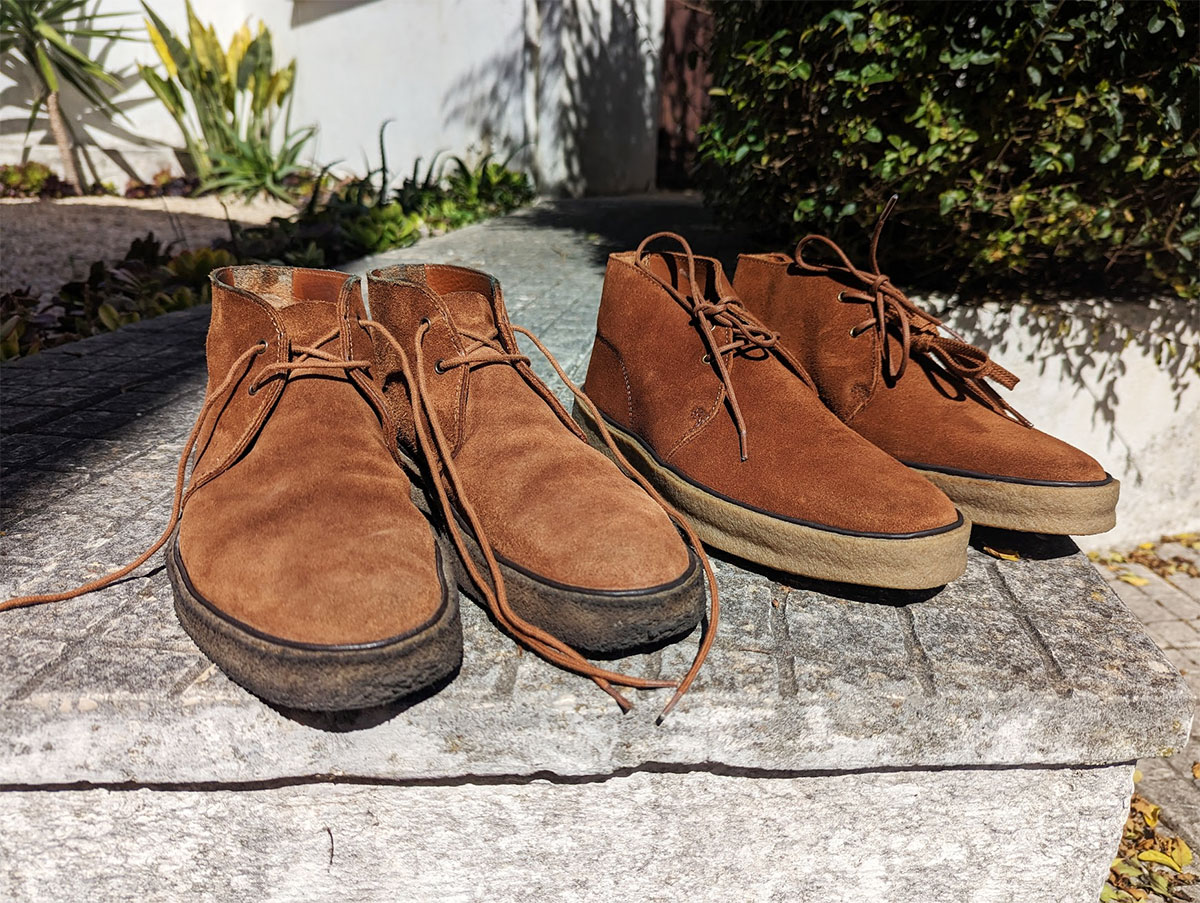 I'm not even going to bury the lead here. I know what you're here to see, I'm legitimately just excited to show you, no more point in rambling anymore because at this point I'm only wasting time, so here we go...
A picture of the  Hutton Playtime I've been wearing for a year (pretty much straight) next to a pair of brand spanking new, not ever worn (not even once) Hutton Playtime chukkas...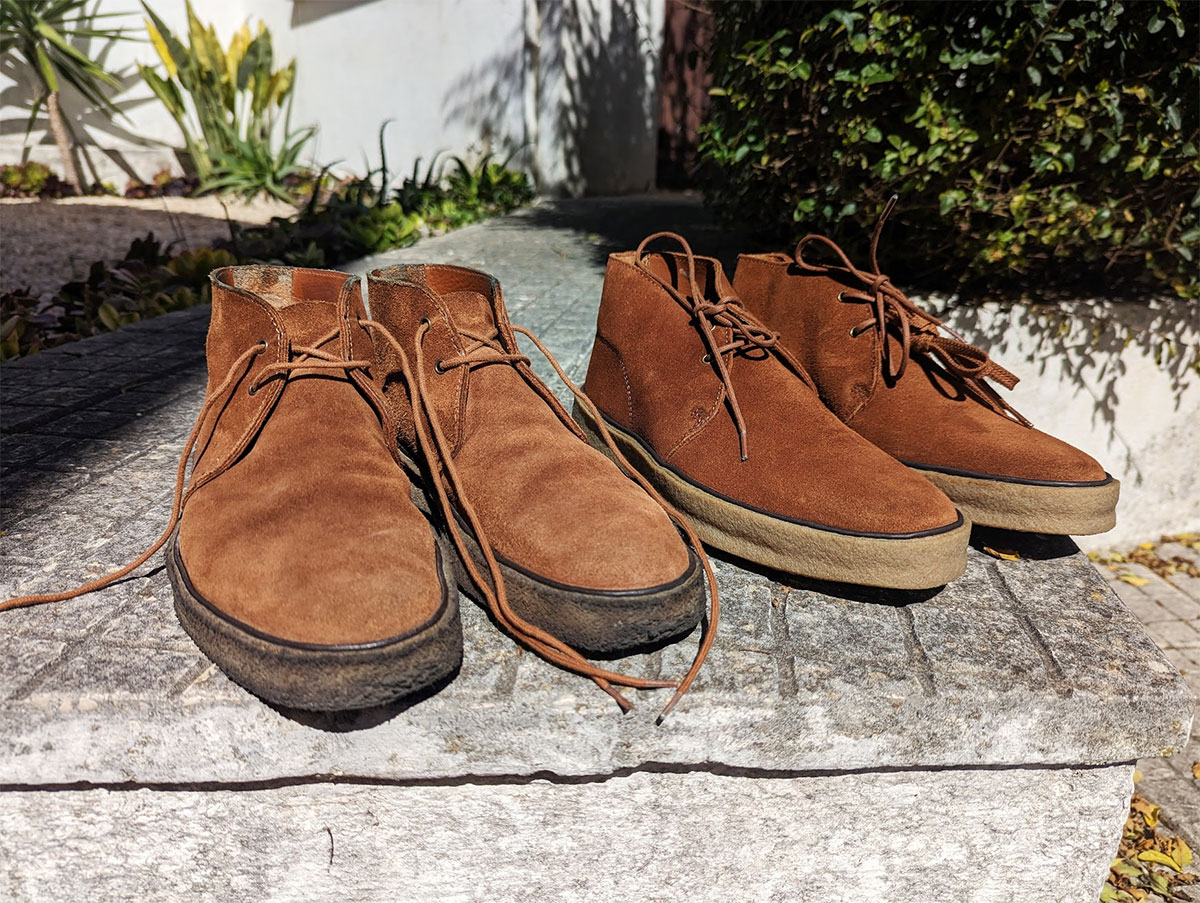 In case you for some reason can't tell, my worn pair is on the left, the new, out of box pair is on the right (of the image).
If you're thinking, "Wow, that pair on the left looks even nicer somehow than the pair on the right? I mean nothing wrong with the pair on the right, they're stunning, but somehow the pair on the left looks better??"
I know. It's what I'm thinking too.
If you just thought, "No actually, I was just thinking please show me a picture of the bottom of the boot because that's the easiest way to see how much the crepe has darkened over time, why would you not show that??"
Don't worry, I got you...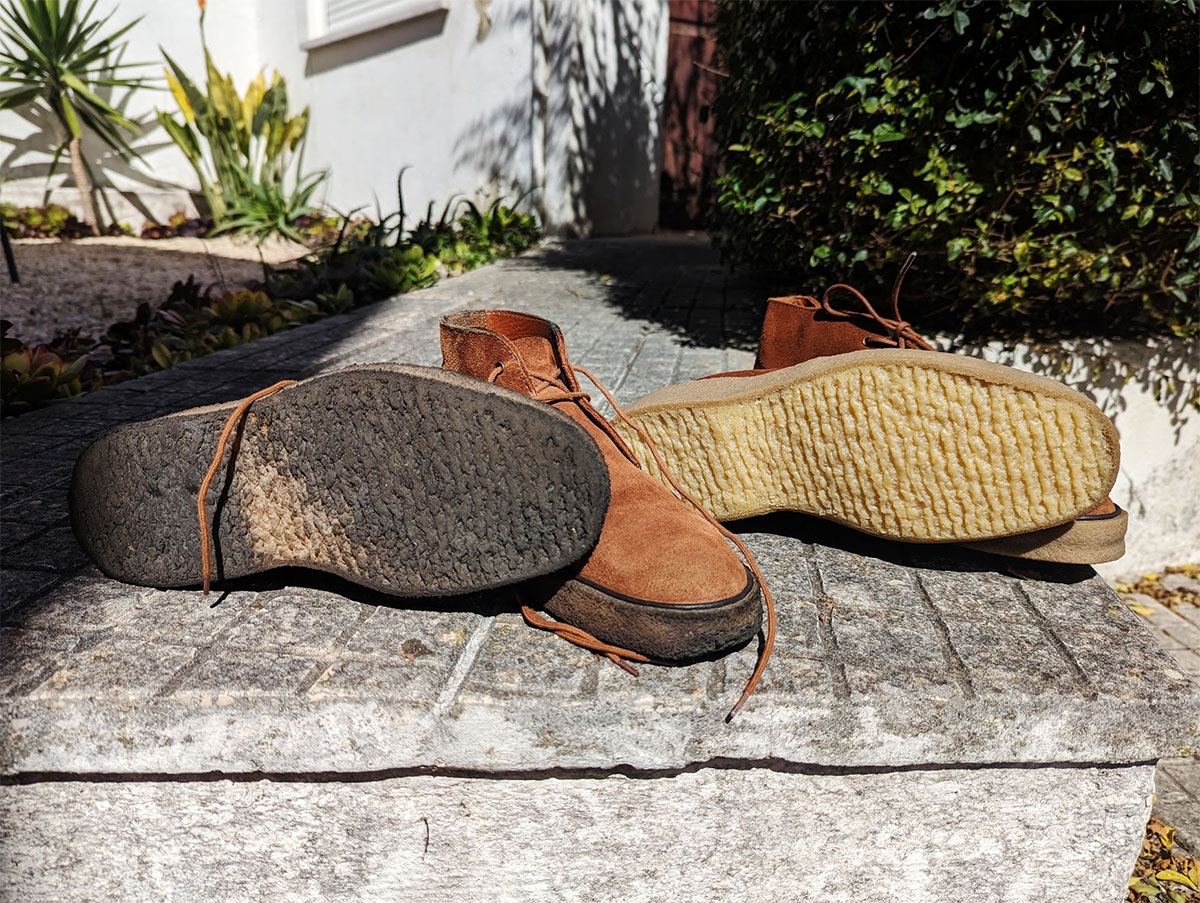 Um,  yeah I'd say that's pretty different. Like still a little way to go because I want them to be even darker because I love the look, but that is a lot of progress.
And honestly, really not bad after basically just a year? (Does that sound crazy to anyone besides me to say about a pair of shoes in this day and age, like after a year normally everything looks substantially worse not better).
I'd say the phrase "aged like a fine wine" comes to mind. I am so enamoured with how my Playtime chukkas are changing.
One more angle because I can't help myself at all and legitimately have to...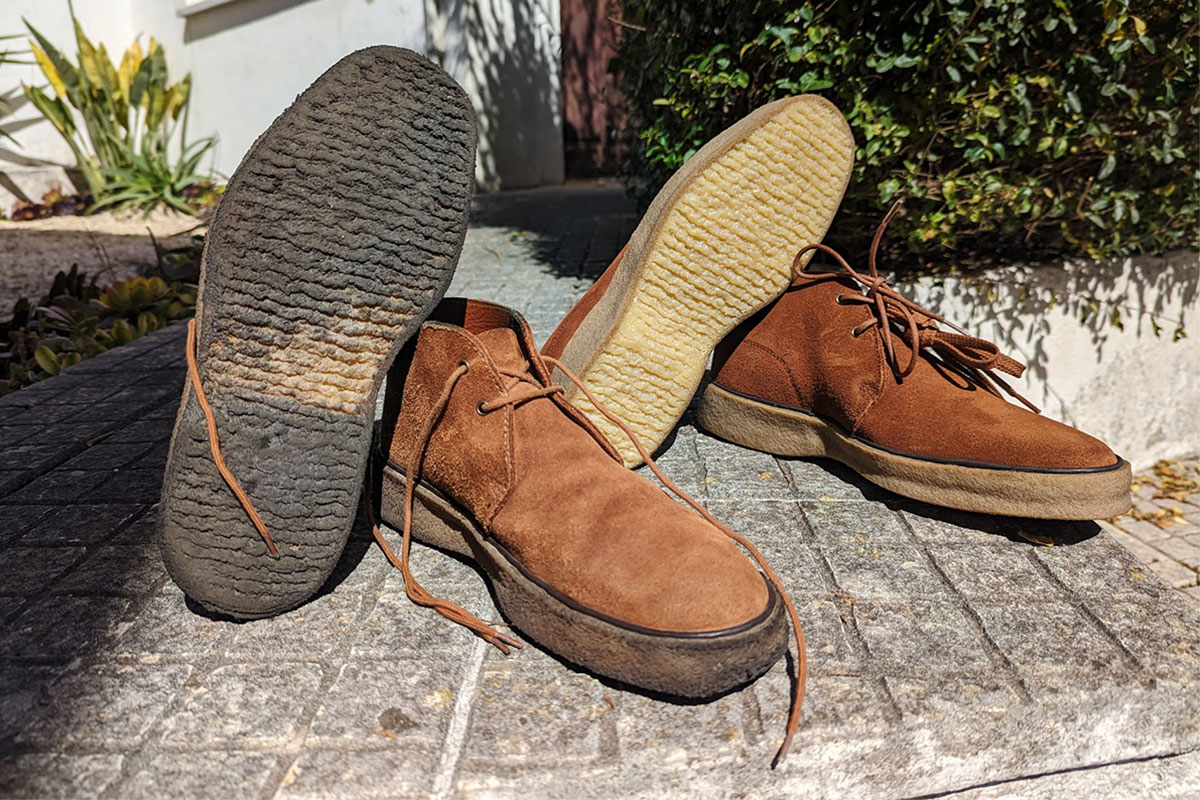 In. Complete. Love.
Anyway, I wrote a review on the Hutton Playtime here in case you'd like to read it. I know, I'm a woman so it's not completely relevant to most all of you who stumbled across this page. Still - on the off chance you're curious and or just want to see some more pictures of these bad boys over time, my review is there if you'd like to have a peek.
And obviously, the pair I have is the Playtime by Hutton in Dark Brown Welt. They're a size 40 in case you'd like to know that, too.
As I disclosed in my review, I am in fact the Elise from Hutton who you're likely to have interacted with on social media and/or through Hutton's via email in case you had any questions.
I work for Hutton (obviously) so I basically just nicked a pair of brand new size 40s for this photo shoot (and for myself to keep; because who doesn't need a spare).
Yes, I have permission to take as many pairs for myself as I'd like. Actually, my husband is the Thomas Xavier who you may have heard about if you dug a little deeper into Hutton's backstory.
If you're now thinking, "Listen, you don't know how lucky you are." Believe me you, I do know how lucky I am because I have been so obsessed with the Playtime chukkas that they're pretty much the only shoes I ever wear.
I'd like to say that's an exaggeration. That is not an exaggeration.
At this point they are practically an extension of my entire outfit/style/aesthetic, and I spoke about this in length in my review - they've basically hijacked my "fashion brain" and I literally forgo wearing entire outfits just so I don't have to change to wearing another pair of shoes...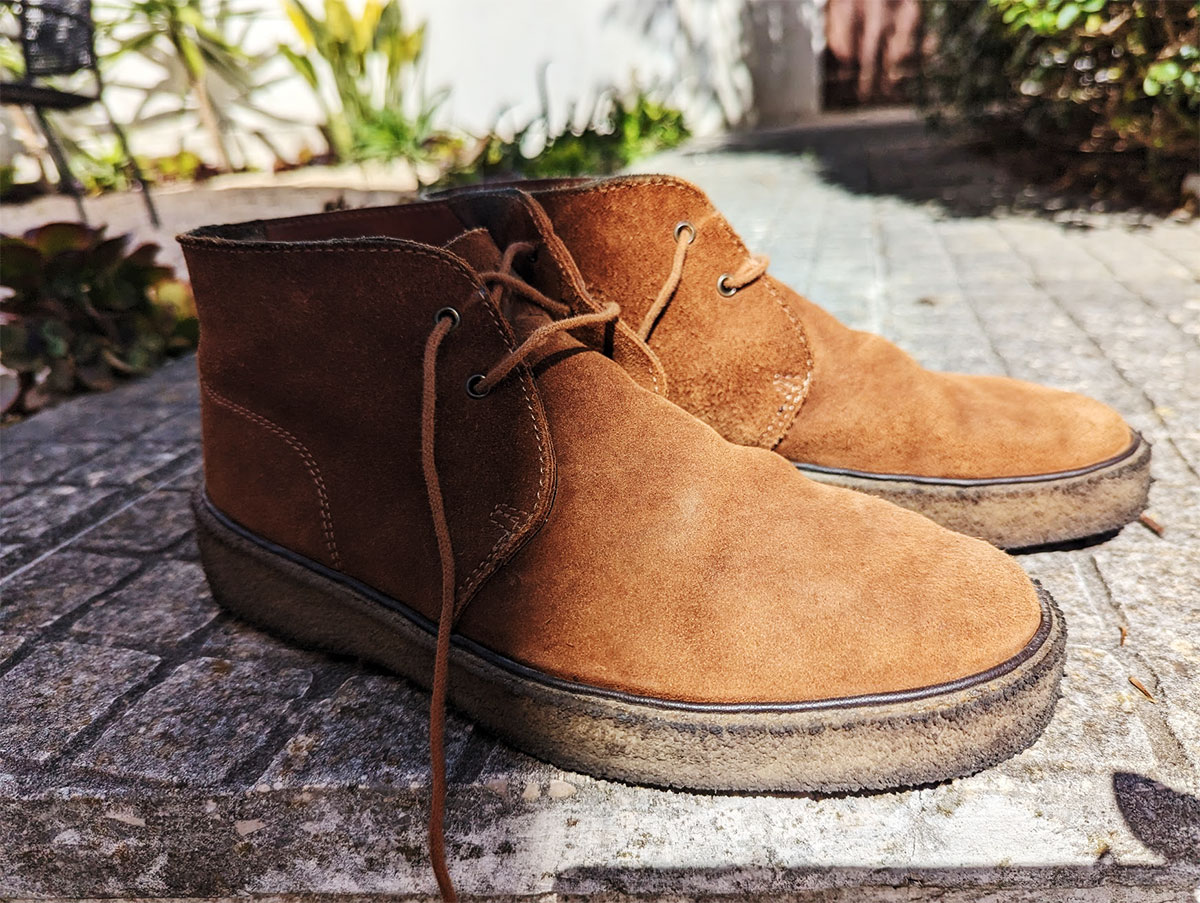 All this to say, obsessed. Going to continue to be obsessed.
And yes, I will do my best to post photo updates over the years as these age because I am so curious to see how the crepe soles will look over time with even more wear.