Brown AND Black Eyeliner (Together) Look: What Do We Think?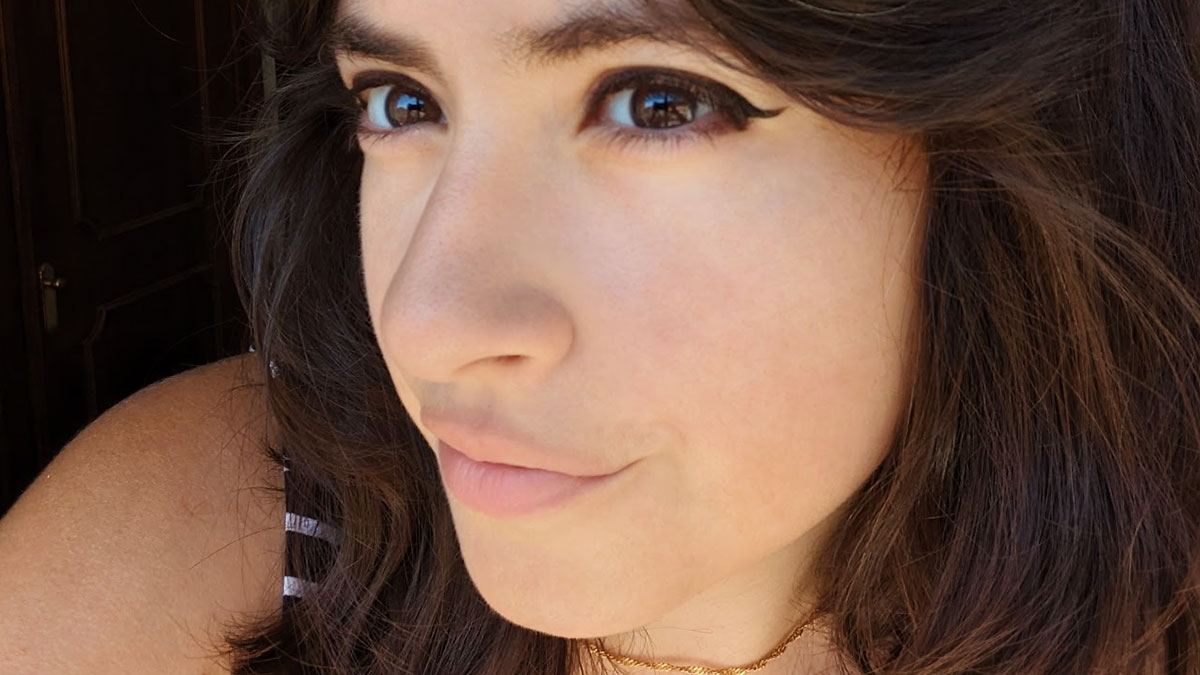 Yes, you probably think I'm a little crazy for trying this look, but if you're here it's likely cause you had the same thought as me and were wondering if it actually works?
I'll give you a bit of the backstory.
So I was wearing black and white only (black jean shorts and a black and white striped square neck top) and decided I wanted to use my black liquid eyeliner (the L'Oréal Paris Makeup Infallible Super Slim Long-Lasting Liquid Eyeliner in Black) to draw on wings.
I was trying for a look like this I think, which I managed to pull off with just a single swoop one lucky day if I'm remembering correctly.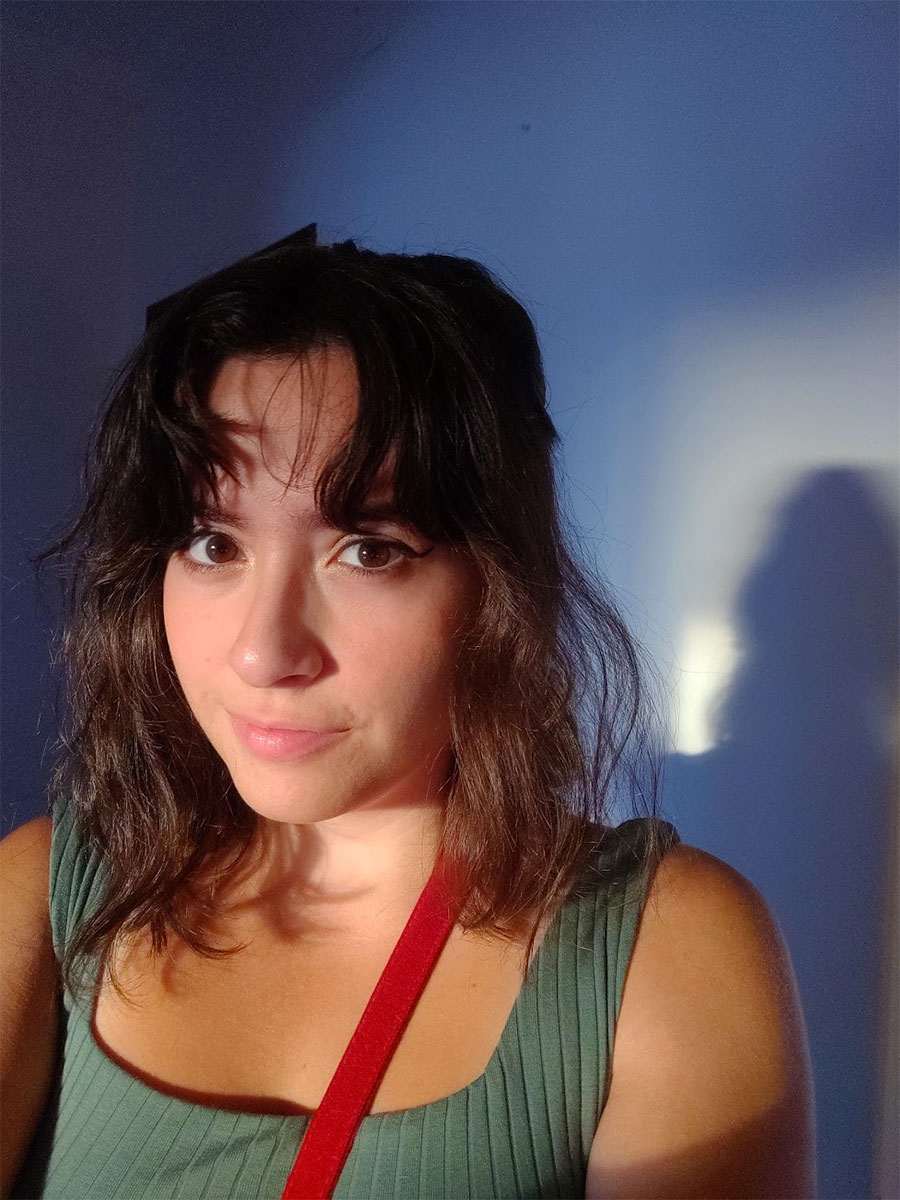 Not the crazy part yet I guess because this makes sense.
Tangent - I do love brown eyeliner on my brown eyes and am pretty obsessed with these three brown liner looks, but there's just something about all-black or near-all black looks, basically ones with no warmth to them, that just makes me want to wear black eyeliner instead of brown?
I don't know. Maybe I'll try brown eyeliner with black clothes next time just to see if I like it, maybe it's not as awkward as I'm imagining, but I decided to go with black wings here.
But the wings I had just didn't turn out quite how I wanted them. Definitely not like that-one-time-ages-ago-when-I-drew-them perfectly.
The look felt a little sparse and like I was missing something.
And typically, with the brown liner look I get going on, I pull out my L'Oréal Infallible Super Slim Long-Lasting Liquid Eyeliner in brown and my L'Oréal Infallible Grip Mechanical Gel Eyeliner Pencil in brown, the two Usual Suspects pictured below: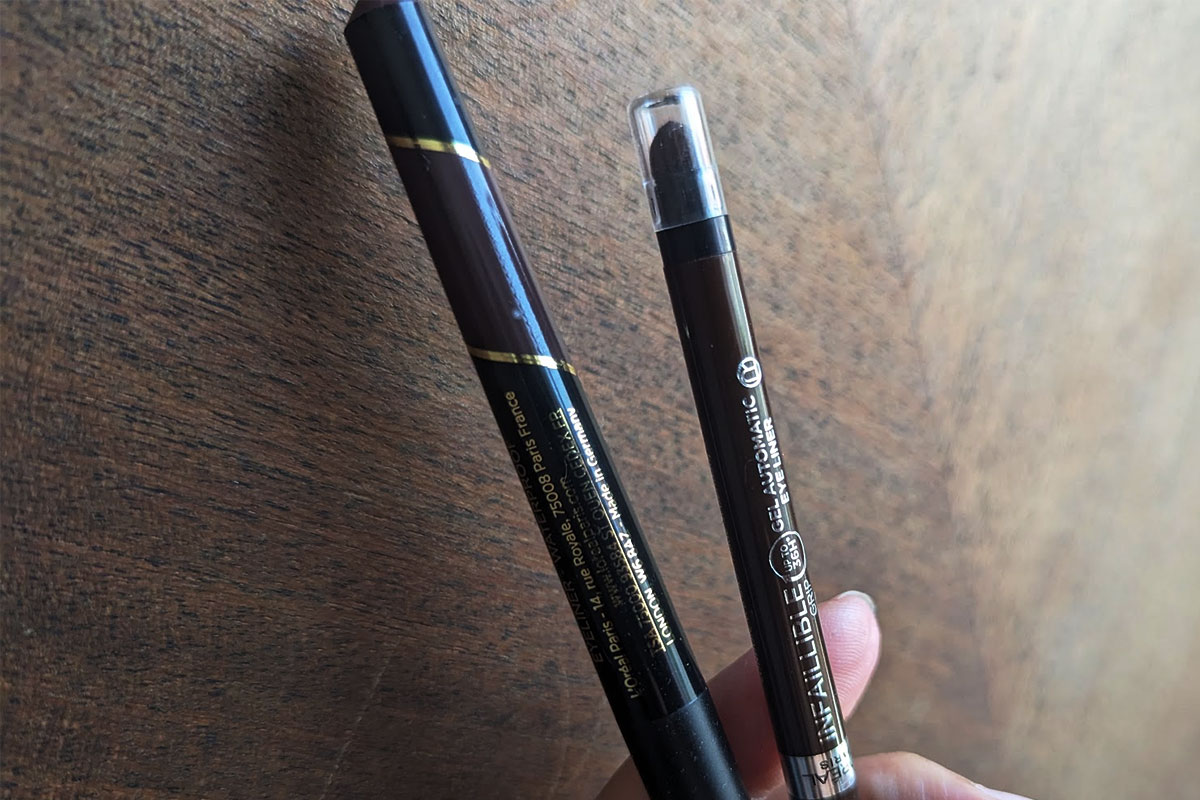 They play so nice together.
I love the beautiful combo these make. My favourite looks these days incorporate both because they're very different, and yet stunning together.
Here's how they look swatched: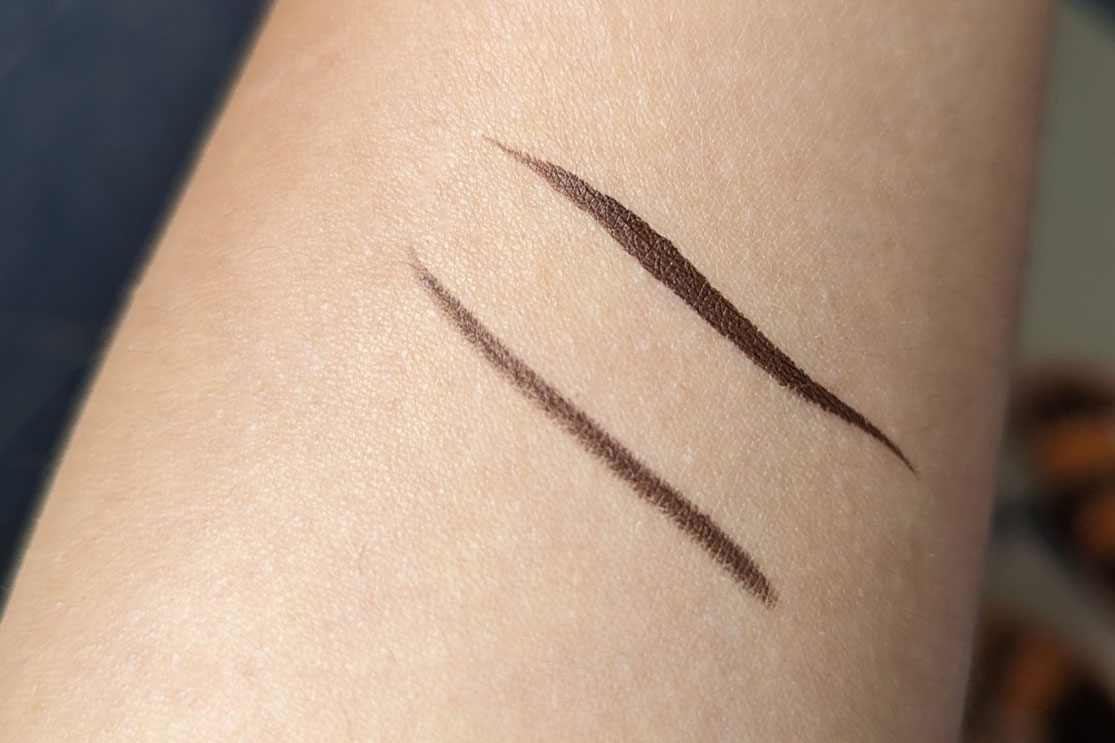 And together when they're on (- liquid liner for the wings and the pencil to fill in around the eyes):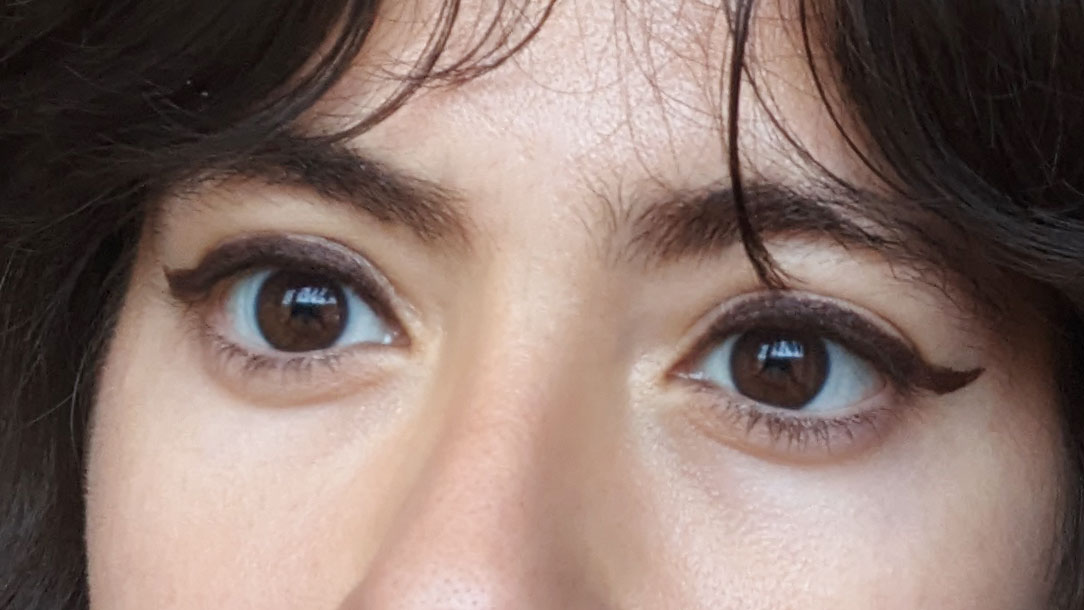 Like I love it. Actually love it.
So I get to the point where I have the black wings and I am digging through my make up bag looking through black pencil eyeliner and realize the only one I seem to have left needs sharpening (who can be bothered, honestly?).
It's not even a formulation I even like and I am way too lazy to pull out my L'Oreal Paris Infallible Lacquer Eyeliner, Blackest Black, a gel eyeliner which needs a brush to be painted on, and is one of my favourite and is stunning, but just not now.
So I do what any curious, lazy, crazy person would do and grab the brown pencil eyeliner instead. I might as well know.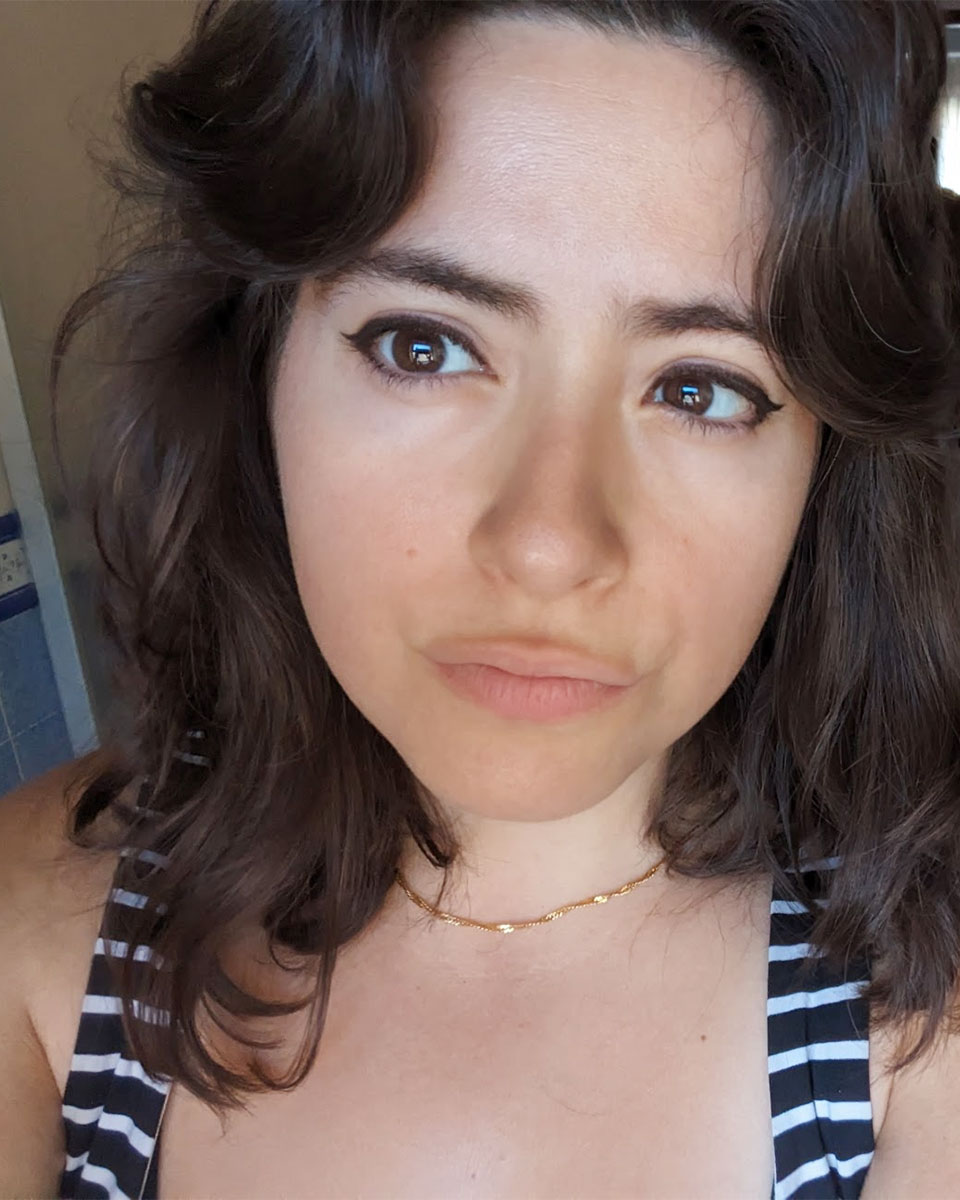 Looks fine.
Actually - maybe even good? Like it might even be a standalone look, and not just a miscellaneous grab-of-what's-there-for-now make-do kind of look?
Yes, the brown eyeliner is very dark. That helps the two look good together because they're not so far off.
But maybe this is even, enhancing the brown eyes, showing off how warm toned they are and flattering them by drawing attention to them with the matte-ness of the pencil liner, while giving a bit more of the black "oomph"/"va-va-voom?" in the wing section  of the look only?
You need a close up so you can see, I get it, so would I, here you go: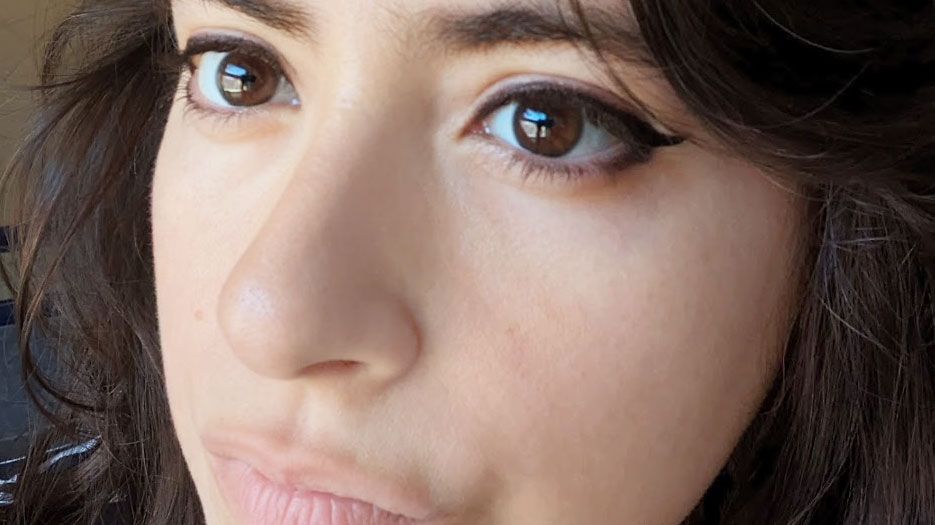 So basically I went in with the black liquid liner and then decided it was a little too little.
Decided I didn't want more of a wing and I don't at all like this black eyeliner for the area surrounding my eyes (it's not matte enough for my liking).
Grabbed the brown pencil liner and filled in all the way around the top of my eyes, just a bit overlapping with the black, and then filled in beneath my waterline on the bottom, and that's the result.
I think you can see - if you're really looking, where the brown is and where the black is.
But from a distance? "Nobody's gonna know" "They're gonna know" "How are they gonna know?"
And if they know??? Actually I kinda like it...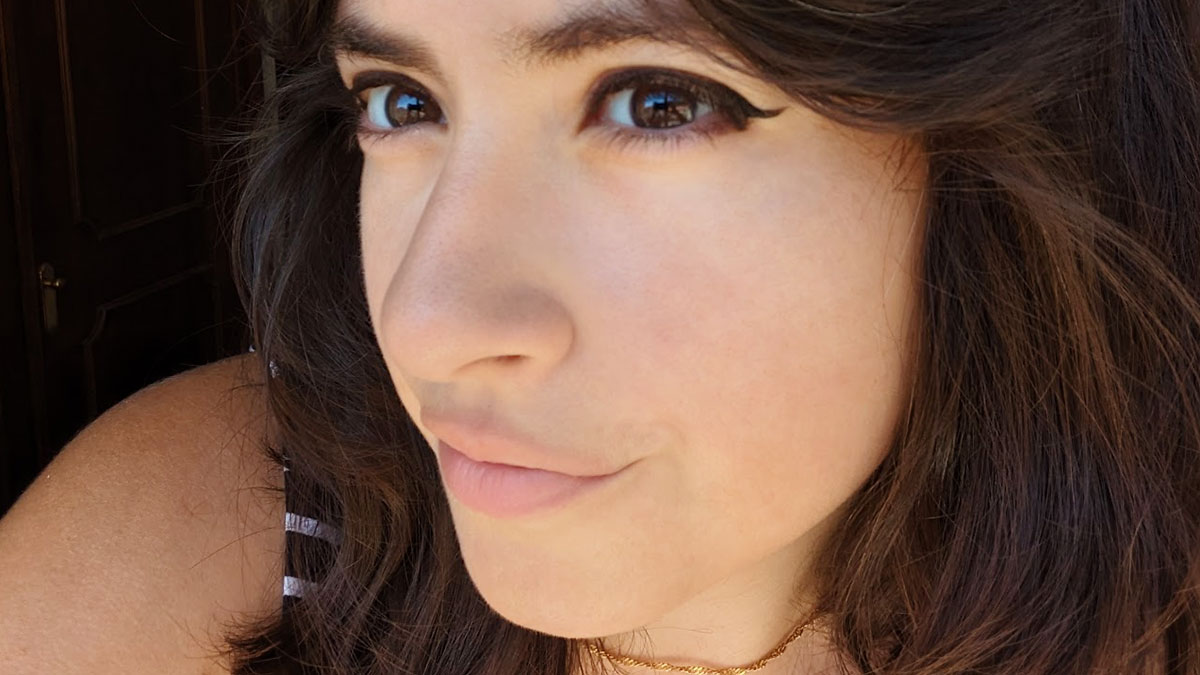 Like, if I go all black, it's pretty obnoxiously dramatic: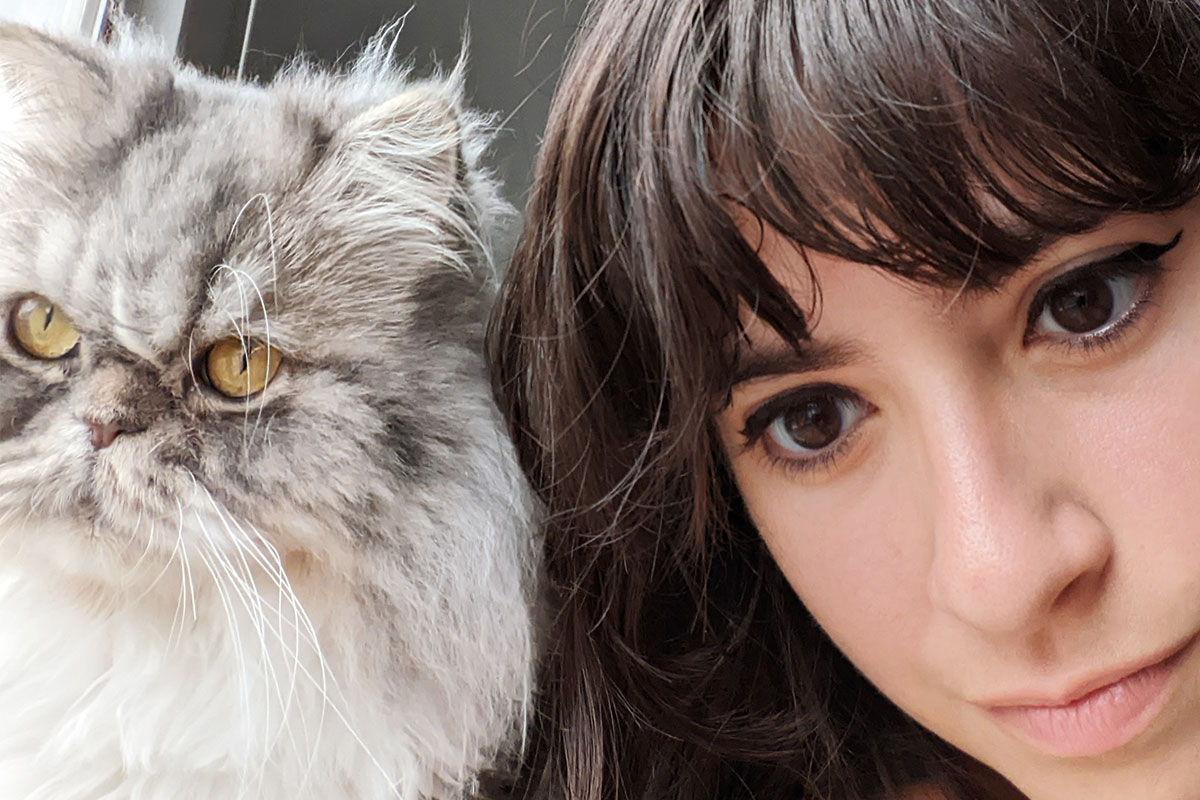 That's with the gel eyeliner I was talking about earlier actually, the  L'Oreal Paris Infallible Lacquer Eyeliner, Blackest Black, it's so nice.
Love the matte finish.
But like with brown it's a lot less dramatic, which I'm loving for everyday looks or if I want a more soft look these days: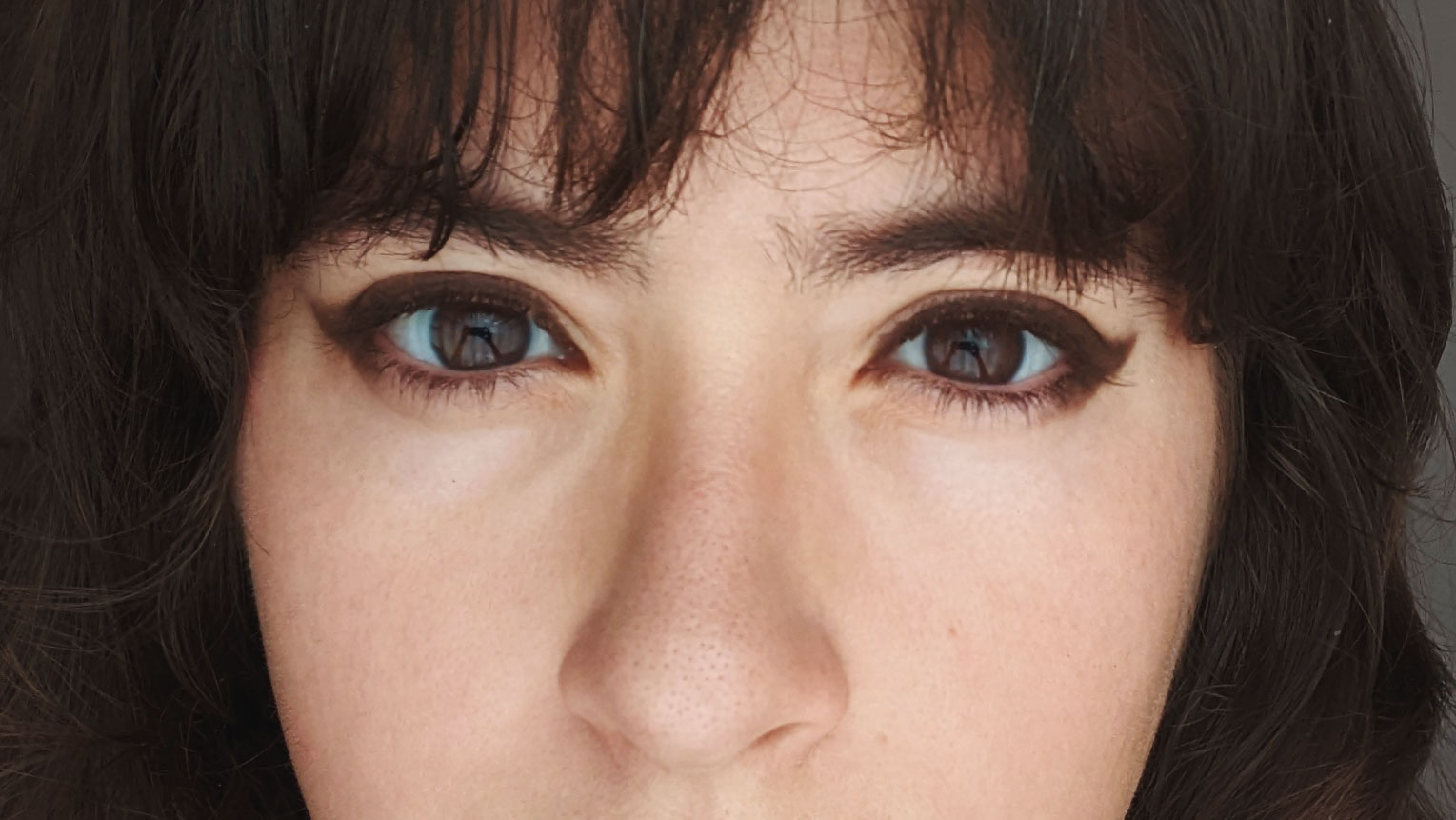 I do love that smudged look.
Stupid pretty in my opinion.
But okay, so this is somewhere almost exactly in the middle?
And still looks good, just giving a totally different vibe from black and brown separately, one that's almost exactly in the middle of both vibes?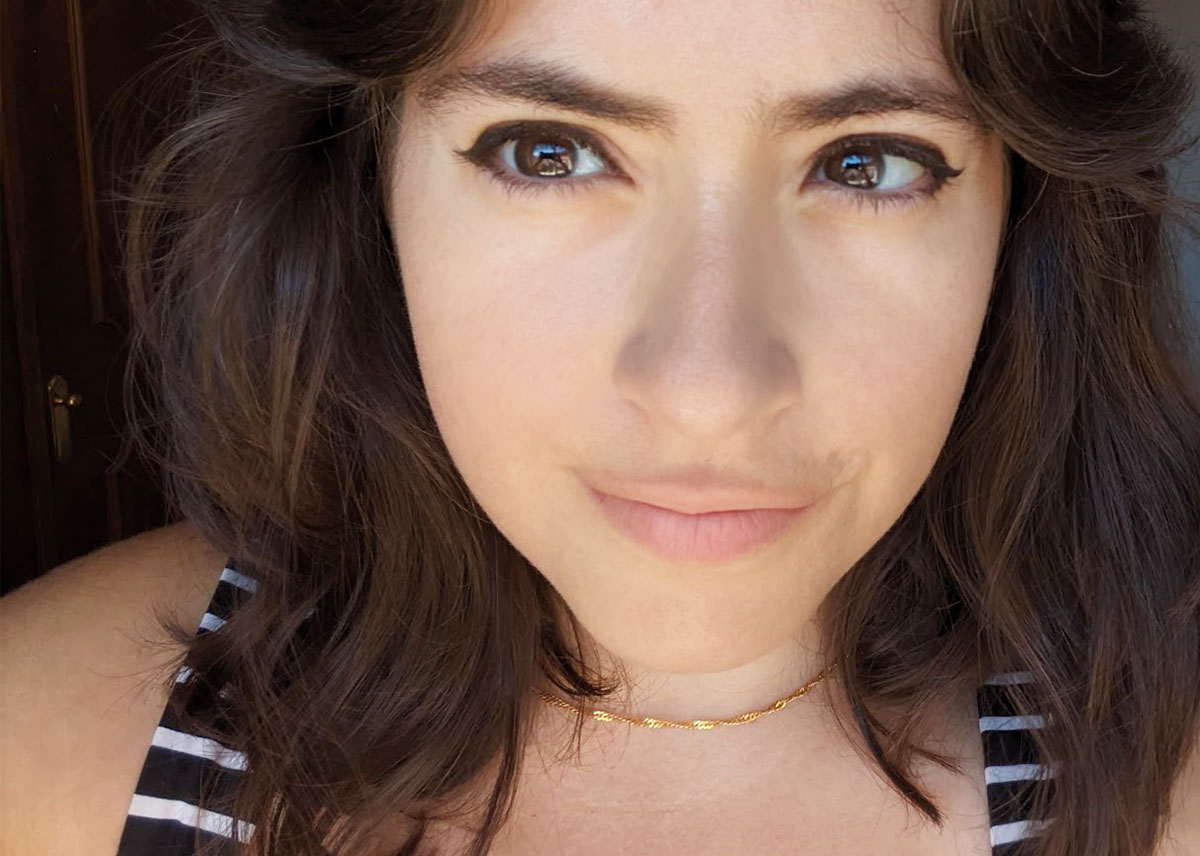 Like the further out you go, the less you notice any distinction obviously, and if I'm wearing glasses you can hardly tell at all, it just looks like an all-black eyeliner look.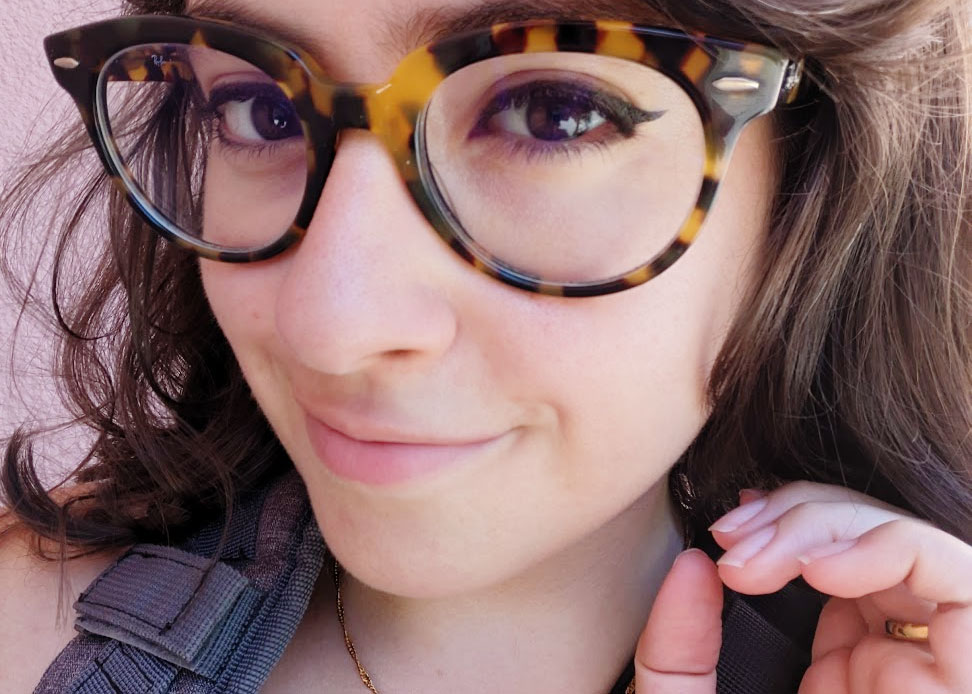 (Crazy face distortion in the above image because I was trying to get as close as I could to the eyeliner for that shot, haha).
But I kinda dig it anyway.
I dunno, I might just start wearing this every so often, depending on how dark I want my eyeliner look to be.
Until then, I gotta get my hands on a black pencil liner stick (that doesn't need to be sharpened!) cause I need more options, haha.