Can You Use Epilators on Your Face? I Think It's Fine, But...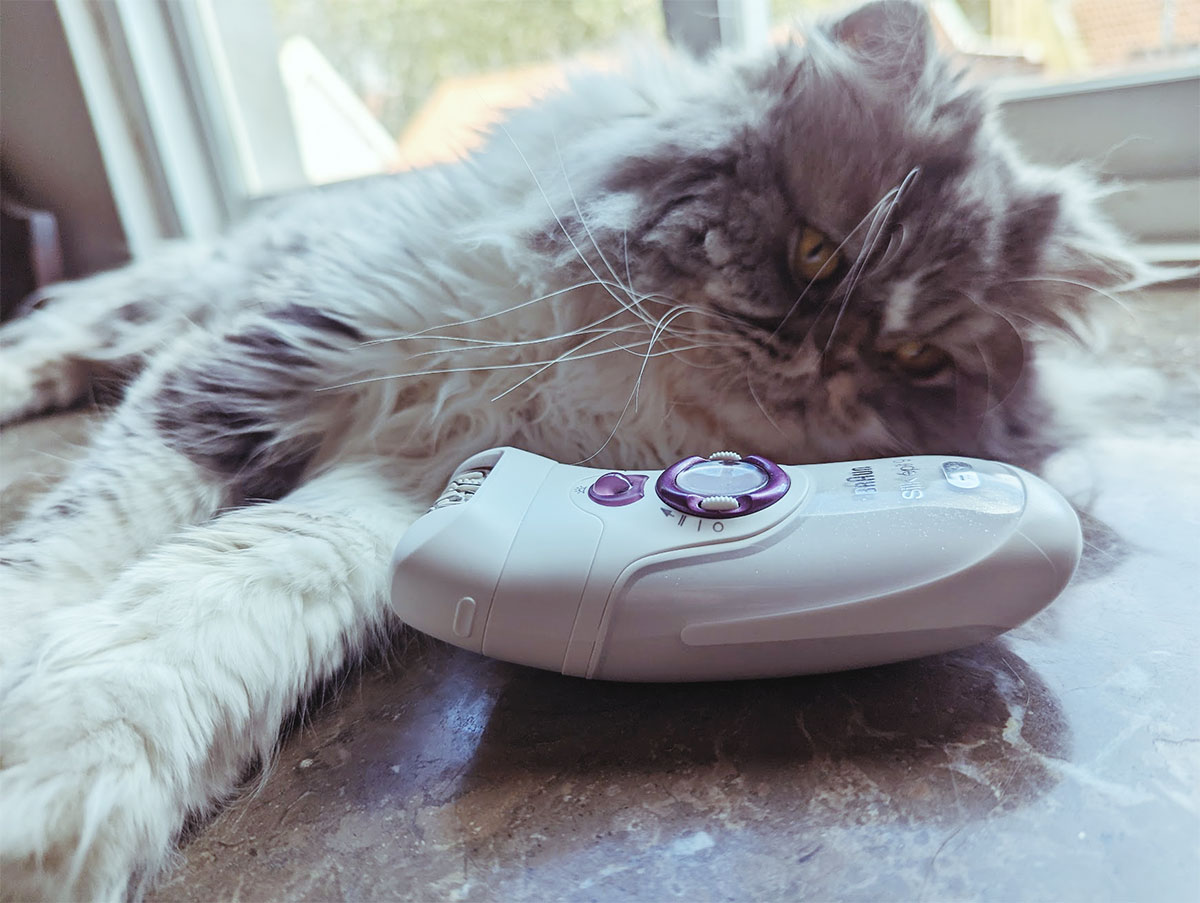 A lot of women have been talking about how they love to shave their face before putting make up on in recent days, so the idea of using an epilator on your face is something I feel women and men alike would consider for themselves.
Whether you should or not comes down to a number of factors, and I'll hopefully be able to cover them all here.
I do think face epilation is overall not a problem, in some circumstances for most people, but I'm going to get into that very shortly.
I'm going to break down why it might be a good idea to epilate your face really quickly, and then I'll discuss the downsides, as well as how to remedy them if/when you can. Let's jump into it.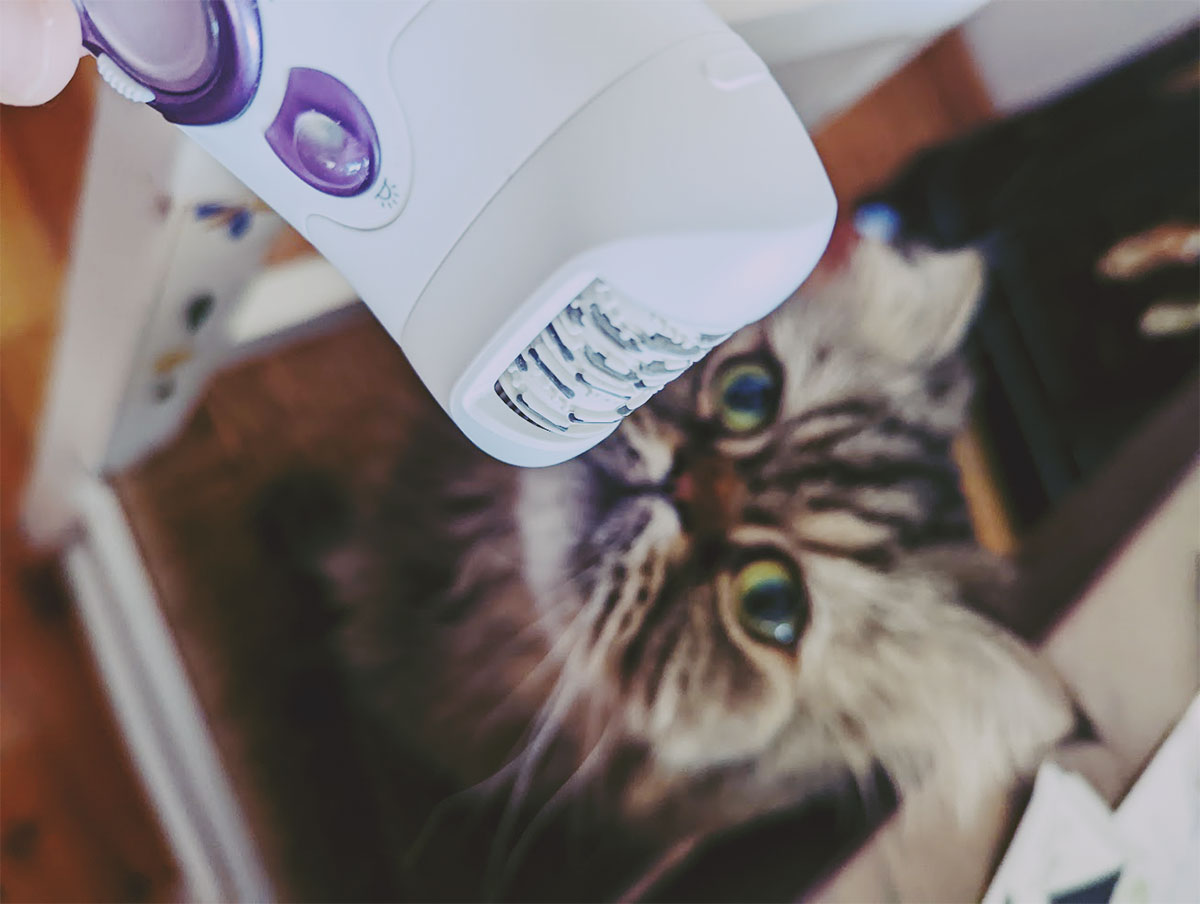 Upsides to Epilating Your Face: Why & When You Might Want to Epilate Your Face or Beard
1. Epilating the hairs on your face is quick, convenient, and affordable.
In my opinion, epilating is much more cost effective and quicker and easier than waxing, so I definitely can see why someone would want to epilate the hairs on their face.
Especially if you already have the device, epilating the hairs everywhere you want hairs gone makes a lot of sense.
2. Epilating your facial hair makes the hairs take a lot longer to grow back than shaving.
If you don't want your hair growing back any time soon, epilating the hair on your face makes more sense than shaving, too, as shaving has to be regularly done, while epilating leads to the hairs being pulled out by the root, meaning they take much longer to grow back.
3. The hairs on your face may stop growing back, or may grow back in finer over time epilating them.
If you want the hairs on your face (or even your face and neck!) gone completely, epilating might help with that in the long run.
Although there is no proof that epilating leads to hair reduction for sure, lots of people seem to think that over the years of epilating, they have in fact got a lot less hair growing back, and what hair they have growing back is finer than before.
Whether or not this is true is not relevant to me, because even if it feels like I have less hair and much finer hair growing back over time because epilating eventually feels painless and so quick and easy to do, I'm game for epilating.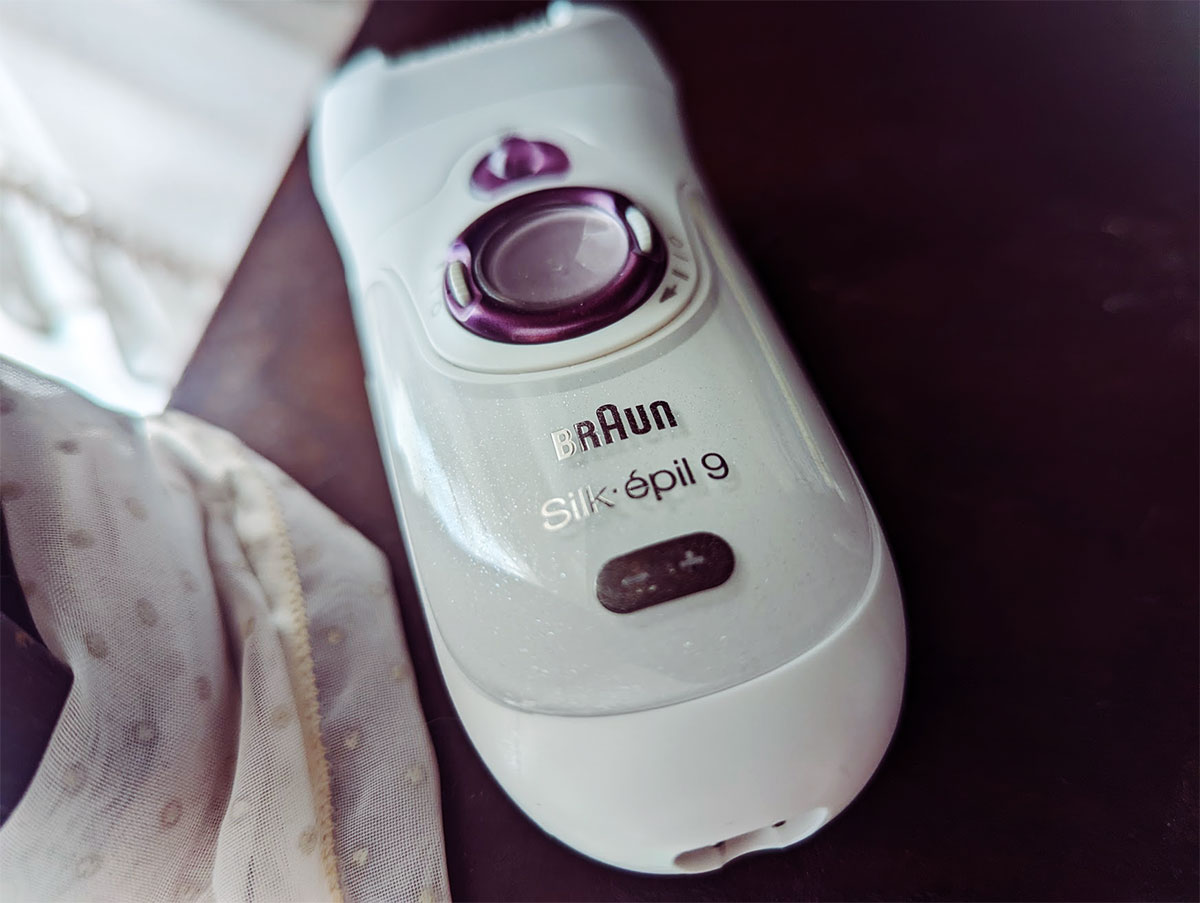 Downsides to Epilating Your Face: Why & When You Might Not Want to Epilate Your Face or Beard
1. Your facial hair may not grow back.
If you're a man and you're epilating the hair on your face - which is your beard - you may want to reconsider if you think you might ever want that facial hair to grow back in.
Again, we don't know for sure that epilating leads to hair reduction, because it hasn't been researched enough for us to know, but it is a possibility, so I'd err on the side of caution and be sure to epilate facial hair that I absolutely did not want to come back under any circumstance.
Maybe you know what you'd want in the future, but just have a good think and be certain you're only epilating sections of hair you would be fine to never see growing back.
2. Epilating the hairs on your face hurts. A lot.
Epilating your facial hair hurts.
Epilating any hair hurts, but sensitive areas like on your face and your underarms hurts way more than epilating your legs, for instance.
That being said, there are plenty of ways you can reduce pain while epilating, and I've written about my ideas here, so check that out if you're interested in pain reduction while using an epilator.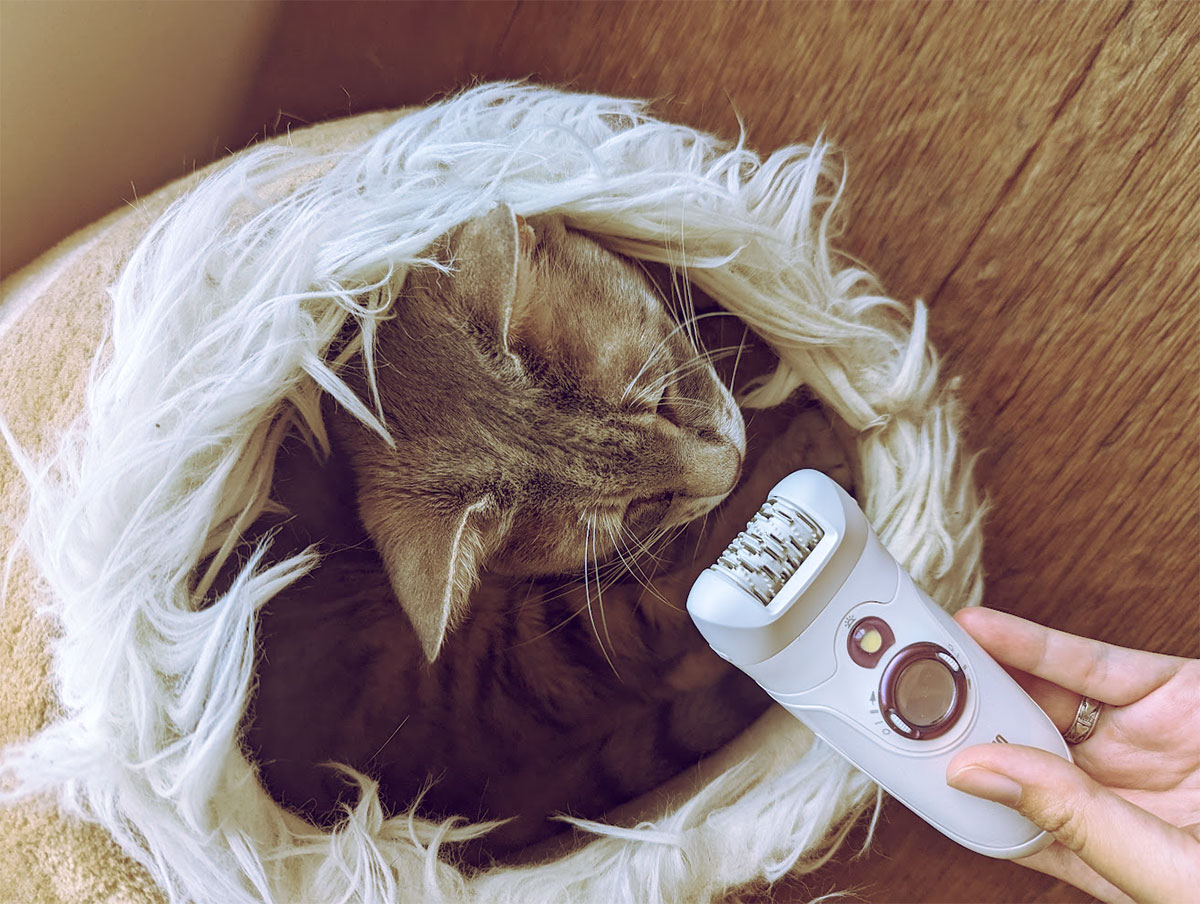 3. Epilating can lead to bruises if you don't do it properly.
Okay, straight up, I tried epilating my face once, and I did it with the body epilator I have the Braun Silk-épil 9.
I tried to grab this super stubborn coarse hair that was annoying me on the tip of my chin and the epilator slipped from my hand while I was trying to hold it still over the spot, and I had a bruise there for a few days.
Not a big bruise, it wasn't even elevated just discoloured, super easy to hide with make up (cover up/foundation would have been fine), but still.
I was put off using a body epilator to epilate my face after that, especially since I didn't even try a more curvy area of my face like my upper lip.
I know that some people do use body epilators and have zero issues.
I am obviously not one of those people. Probably because I am not careful enough. I don't know.
Either way - the remedy for me is waiting to be able to buy this Braun Face Epilator FaceSpa Pro.
It looks perfect because it doesn't cover a huge vast area, looks exceptionally easy to control (I've seen a few reviews on YouTube), it looks perfect as a face epilator for all the reasons that would make it a bad body epilator - it's precise and wouldn't catch too much hair.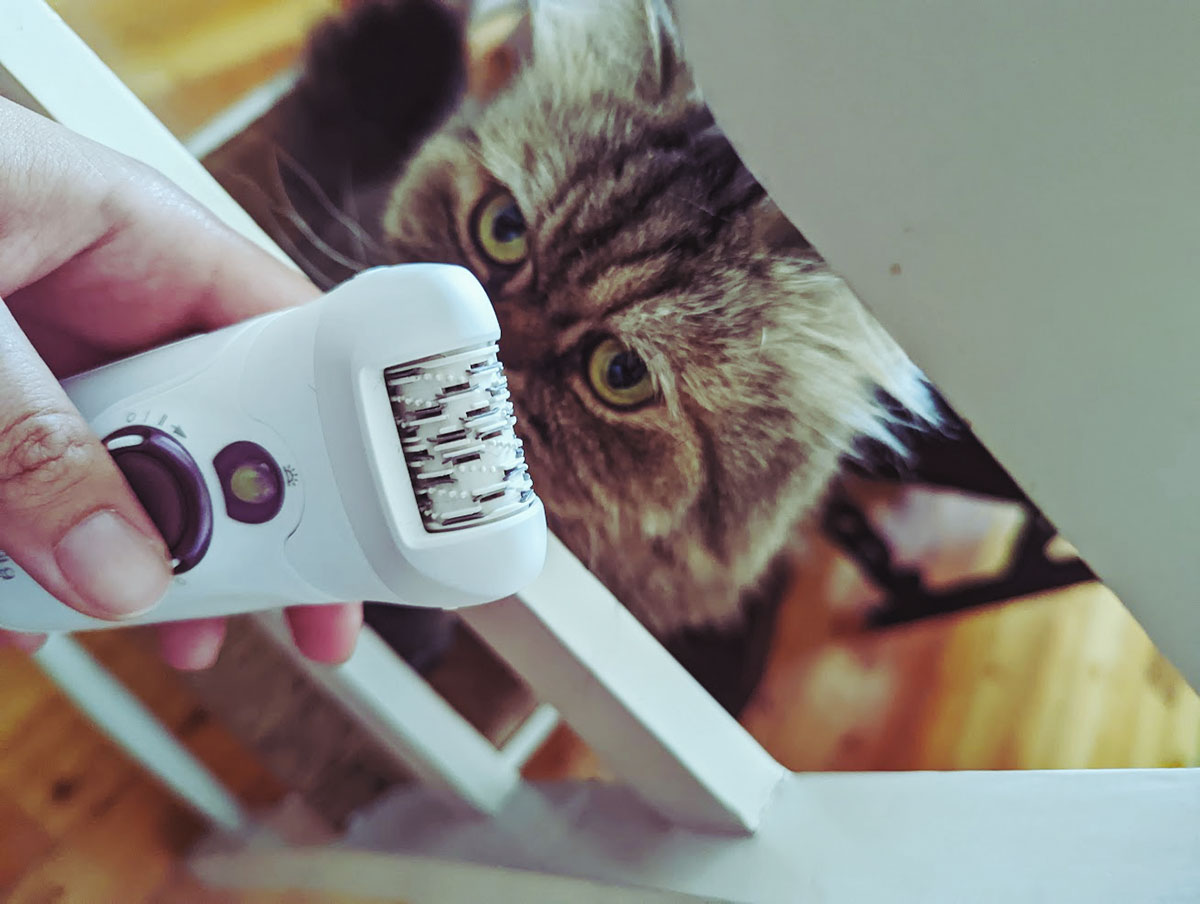 I've already bought this Braun face shaver, and I love it (you can get both in a pack a set together and I should have done that).
The face-specific epilator, to me, is worth buying another product for because I don't want to accidentally give myself bruises on my face.
Were I more careful would I bother getting a second device?
Probably not, but considering the cost difference between getting my face professionally waxed, a face epilator is not a huge cost, especially since it's a one time fee.
How would a face epilator work with a beard and very coarse facial hair rather than very fine facial hair?
I'm not sure. I would assume it would work very well, albeit the extra pain (sorry coarse hair people!! It sucks, I know).
4. You need to be precise about where you epilate on your face.
I do think the Braun Face Epilator would actually remedy this, but there are areas of your face you absolutely should not epilate if you have a very big - i.e. a body - epilator.
Between your eyebrows for instance? I would absolutely not use a body epilator.
Would I use the face epilator by Braun that I keep talking about? Yes 100%.
Because it's smaller and thus you can be more precise about which hairs you're epilating.
Could you imagine epilating off eyebrow hairs you didn't want gone?
I don't even want to think about it. Not for a second longer.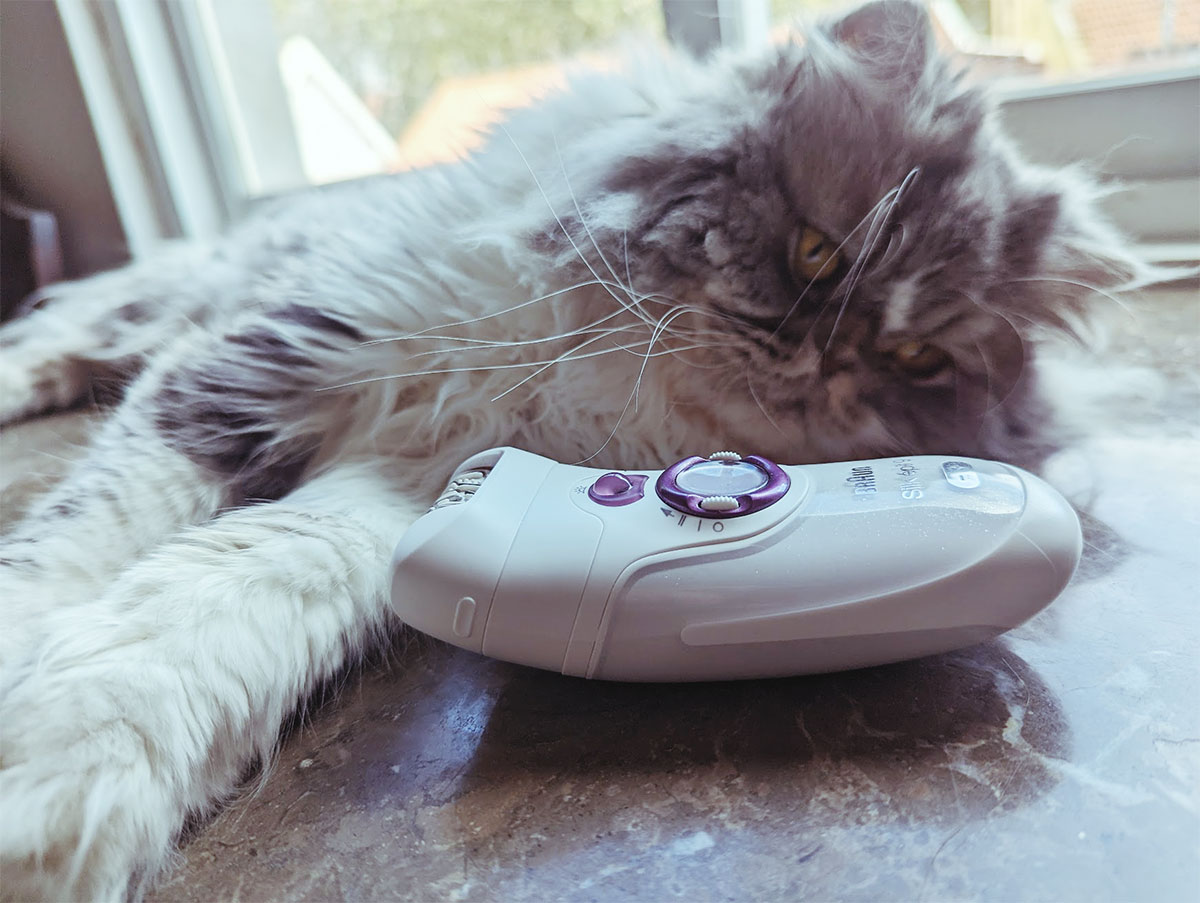 I hope this helped sum up what I think about face epilation.
I guess all of it could be summed up in a couple lines: only epilate what you'd be fine with losing forever, and it should be fine to epilate your face if you're careful, as well as use a dedicated face epilator rather than a body one, since they seem more likely to do the trick a lot better hence looking like they're worth the investment (to me!).
All the best to you on your face epilation, I know I'll be giving it another try once I have my new device!